Johnson County Developmental Supports shared this story with us as Matt left the team at JCDS and joined our team here at InterHab!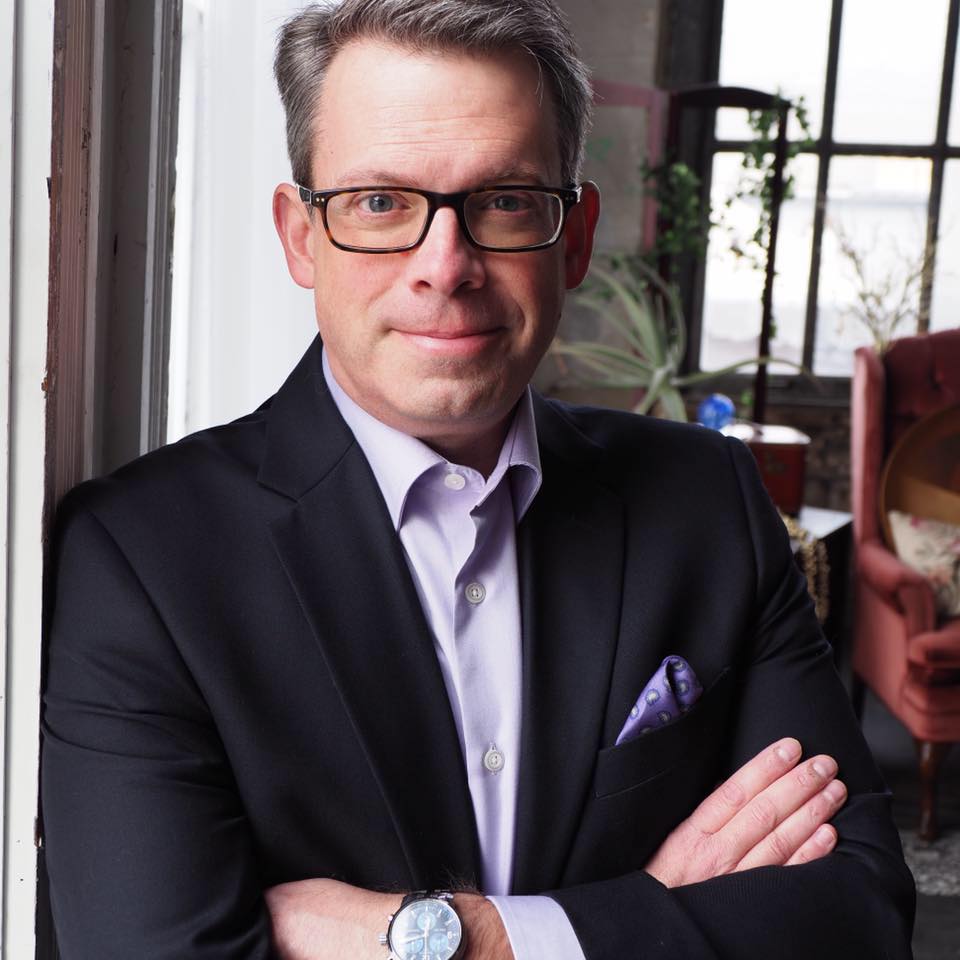 Change is in the air at JCDS as we bid farewell to Deputy Director Matt Fletcher. After three years with our agency, Matt recently accepted a position in Topeka as the executive director for InterHab, which is a non-profit association that supports providers in Kansas who offer services to people with IDD.

Matt was previously with InterHab for 16 years as the associate director, so while this transition is a homecoming of sorts, leaving one happy home for another is always bittersweet.

"I already miss walking in every morning and greeting clients and staff at the Elmore Center!" said Matt, who began his new role at InterHab in late November. "The environment at JCDS is truly the best 'pick me up' anyone could ever be blessed to experience on a daily basis."

Matt was an integral part of the work we do at JCDS, and he accomplished a lot in his time with our agency.

"I'm most proud of all the collaboration I engaged in with employees throughout JCDS," said Matt. "We did a lot of great work together, including Positive Behavior Support, developing orientation resources for new staff to be better able to communicate with non-verbal clients, and also creating an entirely new training program for direct support professionals! None of that would have been possible without employees stepping forward to contribute their knowledge and creativity."

Matt has a lot to look forward to with his new role, especially as InterHab navigates the political landscape in Kansas in the New Year. Advocacy is a large focus for InterHab, so he and his staff have their hands full as they fight for the rights of people with IDD.

"I'm really looking forward to engaging in advocacy on behalf of JCDS as well as the other 42 organizations that comprise InterHab," said Matt. "I think we can accomplish a lot of positive things in the coming years on behalf of Kansans with IDD and the employees who support them."

While staff will miss seeing him around every day, JCDS works closely with InterHab, so Matt will continue to be a fixture in the lives of JCDS staff as we all work to increase opportunities for people with IDD in the state.

"InterHab wouldn't exist without the support of JCDS and other similarly-engaged organizations across the state," said Matt. "JCDS has a strong heritage of engaging in advocacy. I'm very fortunate to have witnessed the tenacity of Mark Elmore first-hand as he advocated on behalf of JCDS, and [JCDS Executive Director] Chad carries on that tradition very well. I would ask everyone at JCDS to remain engaged in educating policymakers about the importance of community services for Kansans with IDD. It's more important now than it ever!"

We appreciate everything Matt did for JCDS, and we wish him well in his new position!
Share this post: